Content from Youtube can't be displayed due to your current cookie settings. To show this content, please click "Consent & Show" to confirm that necessary data will be transferred to Youtube to enable this service. Further information can be found in our Privacy Policy. Changed your mind? You can revoke your consent at any time via your cookie settings.
Consent & Show
Affordable Breathing Technology.
Breathe Medical Devices, Inc, (BreatheMD) was created to bring an affordable, portable, and revolutionary life saving ventilation device to the US Healthcare marketplace.

BreatheMD through an exclusive US licensing agreement with Canadian based Ligand Innovation Global, is proud to represent the revolutionary VitaCaeli™ G1 ventilator in the American health care marketplace.
George Sharp
CEO | President
Leading Breathe Medical Devices, Inc. is George Sharp; a longtime whistleblower and advocate against microcap fraud. In addition to consulting to public companies, attorneys and other entities associated with the financial markets, Mr. Sharp is a former consultant to OTC Markets Group, Inc.

Drawing from his experiences as a litigant, investigator and forensic researcher, George Sharp offers consulting services to regulators, attorneys and publicly-traded companies seeking to protect investors. He is a longtime whistleblower and advocate against microcap fraud and his efforts have led to the suspension of several ill-intended, publicly traded issuers and the prosecution of several perpetrators, some of who are attorneys. George has appeared on television and referenced in the print media for his efforts to combat microcap fraud. George Sharp is also a former consultant to OTC Markets Group, Inc.

After he studied at the University of Waterloo's Engineering Department, Mr. Sharp worked as a systems analyst at the City of Calgary's Electric System, as it was known then, from 1981 – 1983. He then took on clients as a consultant developing software systems in the burgeoning microcomputer industry for such clients as reinsurer Reed Stenhouse, Ltd., and Northern Telecom Ltd. During 1988, Mr. Sharp developed one the first widely used Human Resources Administration Systems for microcomputer platforms and formed Progressive Microsystem Designs, Inc. (later Select Database Corp.), becoming its President and CEO, and based in Newport Beach, California. Prominent installations included the campuses of the University of California, defense contractor Parker Hannifan Corporation, Northern Telecom, Ltd., Ingram Book Company, a wide assortment of hospitals, Calcomp Technology, Inc., Wordperfect Corporation, and Novell Inc.

From 1997 through 2000, Mr. Sharp consulted to Safe Environment Engineering, then a developing and now a leader in the confined space monitoring industry. He designed much of the software that went into remoting monitoring of entrants into confined spaces, such as airplane wings, mines, sewers, and tunnels. During this time, he assisted with the servicing of clients such as Boeing and gained security clearance when located at Tinker Air Force Base, Oklahoma.

From 2000 through 2002, Mr. Sharp was the Director of Information Systems at long distance reseller, Americom Communications, Inc. of Sacramento, California.

From 2003 through 2008, Mr. Sharp was a highly regarded consultant to companies with legacy computer software systems written for the now antiquated Microsoft DOS operating system. He served such clients as Worldvision, Garden Fresh Restaurant Corporation and Nantucket Corporation.

Since 2008, having been the victim of fraud when a now well-known con man used his name as a front for a penny stock scheme, Mr. Sharp has developed an oft reported career as a whistleblower and publicizer of pump-and-dump schemes. Early on, Mr. Sharp became proficient at California Civil Procedure and he brought several court cases against the perpetrators of such schemes, as a plaintiff. His work became highly regarded, and trading suspensions were imposed against many of the companies he brought to light. Charges, both civil and criminal, were also brought against many of the individual perpetrators he exposed. This background led to him being retained in June 2017 by OTC Markets Group, who were seeking to bring stronger compliance requirements for listing on their platforms.

His experience with OTC Markets enabled Mr. Sharp to begin services in 2018 to listed companies who wished to reinstate or maintain their good standing and bring asset value to their shareholders. Since October 2018, Mr. Sharp has been the President and CEO of Forwardly, Inc., and has worked diligently to bring value to the company's shareholders. Mr. Sharp also continues to provide services to public companies seeking to stay onside of listing regulations.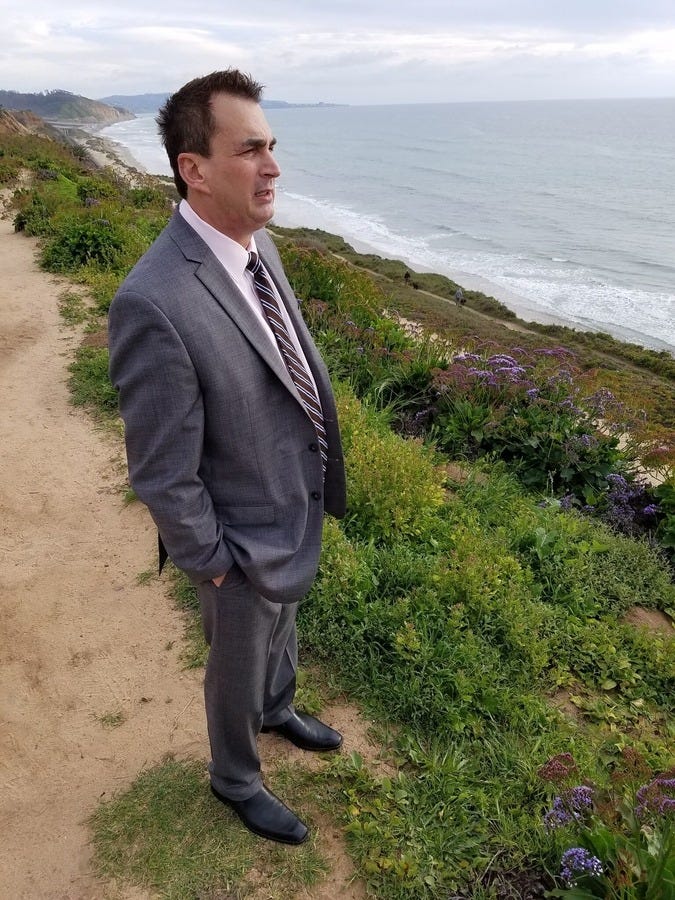 Dr. Michael J. Soffer
Member, Medical Advisory Board
Dr. Michael J. Soffer is a graduate of the University of Southern California School of Medicine, where he was the President of the Alpha Omega Alpha Honor Medical Society, Dr. Michael J. Soffer recently retired from a 41 year practice as an Internal Medicine and Pulmonary specialist.

A fellow at the UCLA School of Medicine, Dr. Soffer has served as Medical Director of Hancock Park Convalescent Hospital in Los Angeles, Medical Director of the Subacute Care Unit at the Fountain View Convalescent Hospital, and Chairman of the Midway Hospital Clinical Workstation Hospital Computerization Program. He has also taught at Cedars-Sinai Medical Center and at the UCLA Center for the Health Sciences. Dr. Soffer has served as a Diplomat for the National Board of Medical Examiners, the American Board of Pulmonary Diseases, and the American Board of Internal Medicine and has had two of his research efforts patented. His scientific memberships include the American College of Physicians-American Society of Internal Medicine, the American College of Chest Physicians, and the American College of Physicians.

Dr. Soffer currently resides in Los Angeles, California.
The future of the mechanical ventilator industry
The global mechanical ventilators market is currently witnessing strong growth. Looking forward, the market is projected to register a CAGR of around 6% during 2020-2025.

The increasing prevalence of chronic obstructive pulmonary disease (COPD) and respiratory disorders is one of the key factors driving the growth of the market. Increasing geriatric population and number of individuals suffering from other ailments, such as diabetes, hypertension and cardiovascular diseases (CVDs), are further contributing to the market growth, as these people are more prone to respiratory disorders and COPD.

Additionally, various technological advancements, including the development of portable and non-invasive mechanical ventilators, are driving the product adoption rates in both the developing and developed economies. Manufacturers are equipping these devices with high-speed signal processing systems and making improvements in the design, efficiency and safety measures of the equipment to make them more patient-friendly and cost-effective.

Other factors, including improving healthcare infrastructure, rising awareness regarding the available treatments for respiratory diseases and extensive research and development (R&D) activities, are projected to drive the market further.


Source: Research & Markets Report.
Critical Care Challenges.
Critical care today is confronted with a widening gap between demand and supply (chart: left). In addition, patient safety has become a global priority in the 21st century. As a result, many clinicians are under pressure to provide a higher quality of care to an increasing number of complex patients with limited financial resources. As a distributor of affordable ventilation solutions, Breathe Medical Devices will work to support hospitals and clinicians facing these challenges.
Dr. Dayo Olakulehin, MD
CEO Ligand Innovation Corp.
Dr. Olakulehin studied at the College of Medicine, University of Lagos (CMUL)/Lagos University Teaching Hospital (LUTH) in Nigeria. He is also the Chief Executive Officer (CEO) and founder of Ligand Innovation Corp and the founder of Africa's first of its kind Medical Innovation Hub, PAMIH.

VitaCaeli™ G1 is a joint venture product of the Canadian product development firm Inertia Engineering + Design, and Ligand Innovation Corp.
Coronavirus Covid-19 Molecule
How does a shortage of ventilators affect those with the disease? What are the priorities for ventilators?

Each provincial and state government has developed a triage decision-making protocol that will be implemented by hospitals if there is a surge and resources must be rationed.

The VitaCaeli™ G1 may assist in offering an affordable solution during this uncertain global pandemic.
Patient Care and access to life saving technology.
"I see VitaCaeli™ G1 as a solution to a long-standing problem. It's not great because of it's engineering complexity, no. It's great because it meets the basic user needs where there was no product (that I'm aware of), without making them break the bank."

– Dr. Dayo Olakulehin, MD
CEO Ligand Innovation Corp.